The New Life Now Warriors Volleyball Team: NEW... →
nlnwarriorsvb: Tournament date: 8/26/12 *No Age Limit $150 per team Sign up deadline 8/22/12 You can download the forms and rules here: http://vb.newlifenow4me.org/other/new-life-now-warriors-volleyball-outdoor-tournament-v3-0/ The New Life Now Warriors Outdoor Volleyball Tournament…
Heaven's math has just become stronger
RIP Mr. Geller
Love is when you can read together
Or do homework in general. :) OR DO MATH TOGETHER.
2 tags
Times like these...
… when I feel like the luckiest man in the world.
Damn.
I suck at this.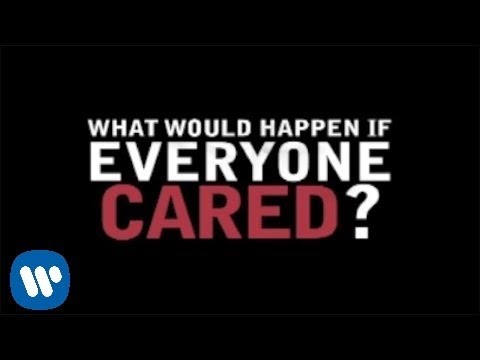 "You and I could be in different countries, but we're only inches away on a..."
"When you are a kid, you assume your parents are soul-mates. My kids are going to..."
– Pam from the Office
"What couple goes to the LIBRARY together...?"
WE DO! :D
Summertime!: Hero →
cathychung: http://www.youtube.com/watch?v=0IA3ZvCkRkQ "It's a long road when you face the road alone." Except I know I'm not alone. I have the support of my boyfriend to cast away my fears. He is the one who has convinced me that I can open up to him and tell him the truth. I can have flaws but not… Always <3
David Choi - By My Side
http://www.youtube.com/watch?v=x07nlQcP7vY To a certain someone. David Choi stole my lyrics! P.S Sometimes, our minds can cause us to think or worry too much. But remember where love comes from: not our minds but our hearts.
First Morning of Summer Break
Who the heck does construction on a house street starting at 8AM? Now I have a cacophony of jackhammers and hammers and whatnot feet away from my room. I cannot even sleep, read, or study, the three things I wanted to start on today.
The Honeymoon
It has been a bit more than four months, and what we have feels bigger than the world. I know there have been people saying things will go bad between us in the near future, that we will fight and our relationship will turn bitter at some point. There might never be a relationship in an eternal honeymoon phase, but it has been absolutely perfect thus far. Why not us? ♥ :D
The Abusive One →
cathychung: Calvin Zhu 8:19 pm     <3     puppy love as she called it     so are we gonna be     by the end     two old dogs <3  crazy.cathy@yahoo.com 8:21 pm     nawww     i think we're more like a kitty and a dog  Calvin Zhu 8:21 pm     LOOL  crazy.cathy@yahoo.com 8:21 pm     we fight     we make up     we're born to be enemies  Calvin Zhu 8:21 pm     we don't fight!     we playfight...
Summer Goals
In no order… -Pass my NYU Placement Tests -Read and write more -Bulk up -Make and save a lot of money from work -Hang out with friends at least once-twice a week -Play volleyball and other sports at least once a week -Cathy time <3
: The Brooklyn teen fatally struck on her bike is... →
skwiggly: renderingthoughts: The Brooklyn teen fatally struck on her bike is a Stuyvesant High School prodigy who was wearing headphones, had no helmet and was peddling against the light, cops said today. Aileen Chen, 16, was only out for a quick spin before dinner when a 26 year-old BMW driver rammed into her at 62nd Street… I didn't know you, but I feel very troubled by this. So young,...
High School Is Not Over
This was said by Dr. Chen, after he informed me that I was missing 15 homeworks, starting with #3. Temporary farewell, Tumblr.
Day 4: Thoughts On Our Generation
This is going to be short. One of the biggest criticisms of our young generation is our heavy dependence on technology. We have changed from paper and pen to computers, and messengers to cell phones. But there is nothing necessarily wrong or detrimental with that. Although as climatic and dramatic as it may sound, we will not become brain dead and be invaded by robots. Maybe the biggest criticism...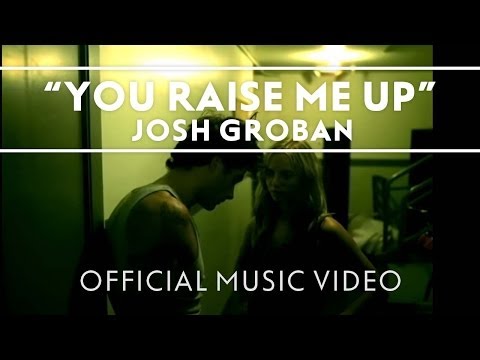 What a disease.
Why are my entries inconsistent with the indentation? Ugh.
Day 3: Thoughts on Racism
            One of the greatest things about America is in the Declaration of Independence, which says "all men are created equal…" No person shall be discriminated due to race, ideally. Realistically, prejudice lives in the eyes of any and every person. Every person is racist, whether it comes blatantly, hidden, or even subconsciously. Certainly, it has reared its ugly head in the past, but that...
Day 2: Thoughts on Confidence
Confidence is the force that drives people to get up, to eat, to walk, to risk, to live. A person stripped of his confidence has no conviction, no belief, and consequently, no purpose in life. We take for granted the voice that pushes us to act because after, we are too engrossed in the success or failure that follows. Only when we are asked to call upon it again do we realize how vital it is to...
Day 1: Thoughts on Love
            How appropriate that this is the first one. The feeling has no proper definition; saying it means "really like" does not suffice or capture the essence. Yet love is as powerful a sensation to us as it is ambiguous. Humans have the natural desires to love and to be loved.             We all love our family and closest friends. As much as I yell or talk back to my parents or (dare I say)...
Yankees say "Hold it, ranting challenge."
I need to write a short rant about something else right now. How the heck are you going to lose to the Mets? You're going to score one measly run off a knuckleball pitcher? You have tomorrow and Sunday to redeem yourselves. Moreover, I'll be in the stands on Sunday, and the last thing I need in my life is a bunch of arrogant, out-of-place Mets fans. EDIT. You have redeemed...
I always wanted to do this.
The 30 day ranting challenge. I start tomorrow!  Thoughts on… Day 1 - Love. Day 2 - Confidence. Day 3 - Racism Day 4 - Our Generation Day 5 - Haters Day 6 - Followers Day 7 - Tumblr Day 8 - Best Friends Day 9 - Wants and Needs Day 10 - Make Up Day 11 - Global Warming Day 12 - Boys Day 13 - Girls Day 14 - Appearance Day 15 - Education Day 16 - Long Distance Relationship Day 17 - Tumblr...
Hello, world!
            After procrastinating to make a page for a while, I have finally joined Tumblr civilization. I did not create one before because I would have been distracted even more, but for the next few months, I am free! I do not need to worry about tests or projects, and I will never take another A.P examination. Life is good. There are a couple reasons why I decided to make a Tumblr. Everyone...